Our Inspirations: Nurturing Health and Well-being at Rajasthan Herbal International
Dr. S.D.Chopdar was one of the leading Ayurvedacharyas, and praconers of Ayurveda in its original form. He has spent most of his life innovang potent products through ancient ayurveda science and made opmum use of modern technology in his quest to spread ayurveda to every corner of the world.
Dr. Salaudeen Chopdar
Founder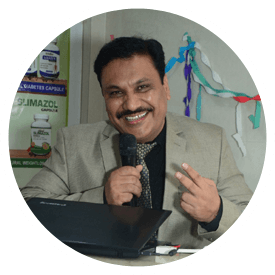 Dr. Sattar Diwan
Managing Director
Dr. Sattar Diwan, a visionary entrepreneur, has skillfully combined professional excellence and personal achievement with social fidelity and contribution. Responsible for pioneering Herbal products for de-addiction in India, Dr. Sattar Diwan, has not only set up an immense corporate empire but also extended the medical benefits of this safe and sure herbal medicine throughout the country through de-addiction products. Many are benefitted from our de-addiction centres spread in India and around the world and we have successfully cured more than half million people across India.
Mr. Salim Diwan, Managing Director of Rajasthan Aushdhalaya Pvt. Ltd. An ardent enthusiast with a great zeal to deliver the best in Ayurveda, Mr.Salim Diwan is regularly attending and presenting his work in various national and international conferences. He is actively participating in many public awareness programs. He has been honoured with various medals and certificates for his achievements in his field. He is a life member of various national and international associations.
Salim Diwan
Managing Director
Sajid Diwan
Senior IT Management
Hands-on, dedicated professional with over 8 years of experience in senior IT management. Possess strong knowledge of the software development and IT product design lifecycle. Recognized for delivering leading edge solutions that consistent meet complex business requirements. Adept in building strong relationships with IT staff, customers, vendors and third party contractors. Solid understand of application development, computer programming and architecture design.